Radon gas is a naturally occurring, odourless, invisible, radioactive gas. Radon is formed when radioactive metals, such as uranium, thorium or radium break down in rocks, soil and groundwater. As a result of this process, radon is released naturally into the atmosphere in trace amounts, minimizing its impact on human health. However, when radon gas enters enclosed spaces through cracks or holes in the foundation, it can become trapped and accumulate to dangerous levels.
Everyone is at risk of exposure to elevated levels of radon, including homeowners, apartment dwellers, schools, daycares, warehouses and commercial spaces. In fact, more lives are lost in Canada due to radon exposure than car accidents, carbon monoxide and house fires combined.
Among non-smokers, radon is the number one leading cause of lung cancer in Canadians, according to EPA estimates.
Although dangerous levels of radon are a cause of concern, indoor radon can be controlled and managed with effective testing and mitigation from a reliable technician.
For thorough testing and remediation, contact Radon Gas Guys today.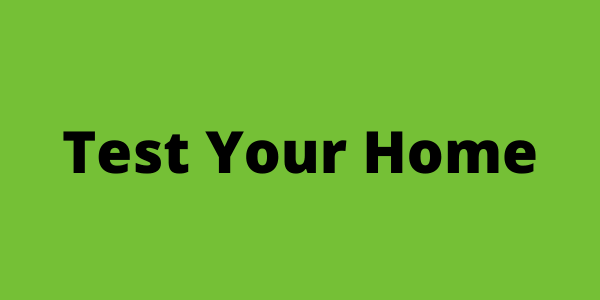 How do I know if the levels in my home are elevated?
While some individuals experience symptoms as a result of exposure to radon gas, including (but not limited to) a cough, wheezing, shortness of breath, chest pain or loss of appetite, the only way to be sure if the levels in your home are elevated is to test.
To test your home for radon, you have the option of purchasing an at-home test kit or having a certified professional perform the test for you. For professional radon testing, click here.

Health Canada recommends that every homeowner tests their home for a minimum of 3 months, ideally when the indoor levels of radon are highest. Typically, this timeframe falls between October – April when windows are closed and rising air currents pull in more radon gas from the soil.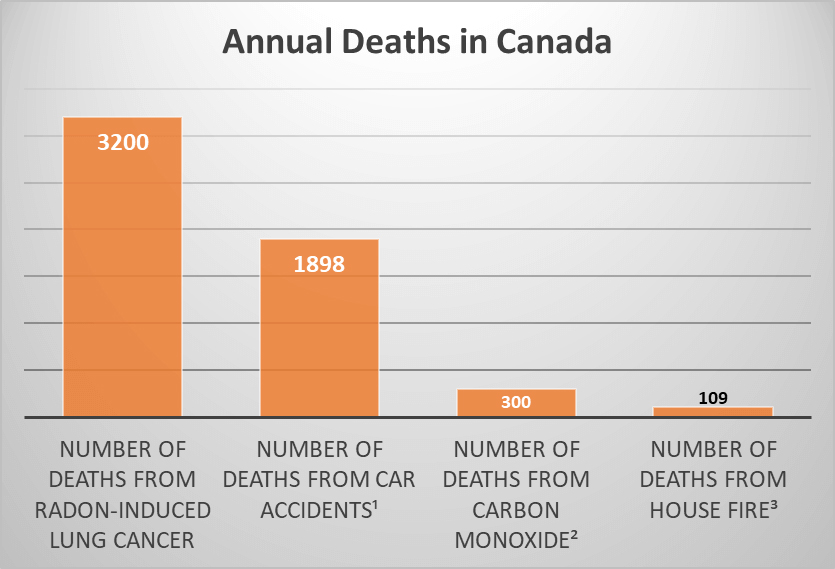 At Radon Gas Guys, we are pleased to offer AT-100 91 radon test kits, which are rated as the most accurate dosimeter by leading national consumer advocacy group. If you purchase a radon test kit and your levels are elevated, we will refund you the initial cost of the kit and perform mitigation upon your request.
Radon Mitigation Ontario
So, how is radon gas effectively removed from your home?
High concentrations of radon gas can be resolved with a radon mitigation system, designed for your home or building. Our team of C-NRPP certified technicians are also certified in building code and home inspection. We have the tools, education and experience to lower radon levels in your home effectively.
A radon mitigation system can be installed in less than a day, and in most cases, they will reduce radon levels to 10 – 20 Becquerels.
If your home is less than 7 years old and covered under the Tarion warranty, there may be no cost for mitigation of radon gas in your home. Click here to learn more.
If you're ready to reclaim your peace of mind and rid your home of radon, contact Radon Gas Guys for mitigation. Our team services Kitchener, Waterloo, Guelph, Cambridge and the surrounding areas. On-site visits are free and our vehicles are unmarked for your privacy.